Natural Constipation Relief and Colon Cleansing Treatment
Far more effective than herbal cleansers. It is pain-free, Can cleanse and detoxify microscopic areas in your colon that herbal cleansers can't reach, All without bloating and gas.
Far safer than laxatives. Parents use this ultra safe product with great success to help relieve constipation in young children, and pregnant woman everywhere are using it to fight constipation pain.
Gentle: It will not stimulate and wear out your colon. It is not a drug. It doesn't cause explosive bowel movements. It promotes painless, regular bowel movements. No side effects from extended use.
Weight loss: A fantastic weight loss cleanse that can rid you of pounds of compacted fecal matter and can jump start your weight loss program.
"my agony is finally over"

I was having frequent problems with constipation that would linger for several days at a time. I had no idea how dangerous that was for my health until I read your free report on the dangers of constipation. I have been taking laxatives for years but was having less success with them recently and my symptoms were lingering for longer and longer. Even when they did work, I had to run like hell to get on that pot or bust!! But after buying a bottle of New Colon Sweep, my agony is finally over and I felt relieved without the urgency to break down bathroom doors! I recommend this product to anyone because it is the best hands down!
---
Learn About A Safe, Effective Colon Cleanse Formula That Detoxifies and Cleanses Your Colon Completely, Melts Away Impacted Fecal Matter, Kills Disease-Causing Parasites and Dangerous Toxins
Safe Enough For Young Children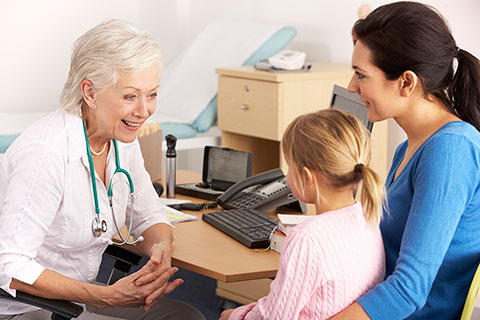 ---
So Safe Pregnant Women Use it Daily for Constipation Relief
New Colon Sweep is a scientifically prepared colon cleansing formula that can clear away your bowel pain. It is made of Magnesium Peroxide Compound with Ozone/Oxygen Enhancement, Vitamin C and Bioflavonoids.
Nothing more is added to this body cleansing formula. It is totally natural colon cleanse recipe. It is not a drug. It is not an herbal cleanser. It is a powerful oxygen-rich colon cleanser that liberates hydrogen peroxide, (H202) inside your body, starting with your colon.
Let me tell you what each natural constipation relief ingredient in New Colon Sweep will do for you, how each ingredient works to melt away impacted fecal matter, kill disease-causing parasites and toxins, and supply your entire body with supplemental life-giving oxygen.
The colon cleansing properties of New Colon Sweep come from three major key ingredients: Magnesium, Ozonide, and Peroxides.
Once the formula enters the acid area of your stomach, the magnesium peroxide is broken up to liberate oxygen and peroxides in your stomach. The oxygen and peroxides break down compacted fecal matter which is anchored to the colon wall much like calcium in a drain pipe, usually due to years of chronic constipation. The liberated oxygen kills off disease-causing parasites and toxins because they cannot live in a high oxygen environment.
Now, once the impacted fecal matter is softened and the disease-causing organisms are killed, the magnesium starts to play its role. The special magnesium compound creates a colon flushing action which is gentle and safe, so much so that many use it as a children's stool softener.
The magnesium compound is not a chemical stimulant, so it doesn't tax the muscles of your colon. It simply triggers easy, natural, painless bowel movements. The magnesium compound helps in a natural way with the elimination of waste and most see results sooner than the average 7 day colon cleanse.
Now, here's what Vitamin C and Bioflavonoids do. They provide a coating allowing the product to reach the stomach and as the product enters the intestinal area, together they breakdown the magnesium compound with peroxides and ozone. This way, magnesium is separated from the H202 allowing each to do their job… all naturally, safe and without bloating, cramps, or urgency so you may "cleanse smart".
Oxygen-rich New Colon Sweep is totally safe. So safe that parents can feel confident when giving it to their young children to get relief from constipation. So safe that pregnant women use it with the blessing of their doctor. Pregnant women and a children use New Colon Sweep safely without side-effects…you can too! Why don't you clean your colon today?
Leading American Doctor Uses Active Ingredient In New Colon Sweep – "Patients Report Amazing Recoveries"
Doctor William Campbell's remarks upon certain practices within the medical community made him a black sheep. In Douglas County, Georgia, he alerted the citizens about dangerous chlorine in their drinking water, on his radio program.
The medical community called Doctor William Campbell "irresponsible" but he didn't care much about what the medical community thought.
He cared more about his patients than about getting along with his peers. So much so that he was among the few American doctors who practice a controversial method of helping patients get relief after conventional medicine failed.
To him this method is, "A No Brainer".
He reviewed the scientific literature of the past 176+ years on the subject of his "medical miracle".
He reports the case of Walter Grotz, a man who took the "medical miracle" by mouth, and saw improvement in his arthritis in 16 days.
Arthritis and the Medical Miracle: One patient took the peroxide daily for nine months and improved so dramatically that he stopped taking it to see if the arthritis would come back. He last reported that arthritis didn't come back.
The Man Who Had 15 Months To Live and The Medical Miracle: A man, stricken with cancer, had 15 months to live, according to conventional medicine. He was 72, with severe pains in the feet, suffered a weight loss from 150 pounds to 109 pounds, with short breath, with emphysema, with the left lower lobe of his lung removed. No wonder conventional medicine gave him 15 months to live. And yet, when another renegade doctor, Dr Boxall injected the peroxide into the patient's veins in conjunction with chelation treatments. He lived 15 months beyond what conventional medicine predicted.
Malaria and The Medical Miracle: The Middlesex Hospital Medical School in London experimented with H202 in the treatment of malaria, which is a parasite rather than a bacterium. They found it to be effective.
Your Life and The Medical Miracle: "The cells in your body that fight infection, called granulocytes, produce H202 as a first line of defense against every single type of invading organism-parasites, viruses, bacteria, and yeast. No other chemical compound comes even close to H202 in its importance to life on this earth."
There are 6100 articles in the scientific literature dating from 1920 on the scientific application of peroxide. Therefore, our product promotes other benefits for your health plus colon cleanse and detoxification.
If You Want Gentle Bowel Movements and Thorough Elimination Of Impacted Fecal Matter Without Bloating or Gas; Then Oxygen-Rich New Colon Sweep Out Performs Herbal Colon Cleansers Without the Side Effects
If You Have Any Of These Severe Constipation Problems, New Colon Sweep Can Help You Get Relief from These Constipation Symptoms
Constipation
Irritable Bowel Syndrome
Abdominal and Lower Back Pain
Too much bad bacteria in colon and bowels
Yeast infections and conditions like Candida
Diverticulitis
Unpleasant Pregnancy Symptoms
Herbal colon cleansers are one option. They do help cleanse your colon. But they present three major disadvantages.
First, bowel movements can be rough, explosive, and force you to dash to the nearest bathroom.
Certain colon cleanse herb ingredients cause bulking and bloating and gas especially in a Psyllium colon cleanse. These are some side-effects that you may not be ready to settle down for.
Third, an herbal colon cleanser's active ingredients are unable to physically scrub the impacted fecal matter. Therefore, if it can't reach an area physically, it can't clean it and get to the root causes of constipation (bad bacteria and parasites). Thus, remnant impacted fecal matter stays in certain spots in your colon.
How Oxygen-Rich New Colon Sweep is Different
First, the action of the magnesium ingredient doesn't promote bulking, or bloating or gas. It simply triggers a natural elimination of waste giving you the constipation flush you need. Thus, there is no need to rush to the bathroom therefore our product is a great home colon cleanse. You will be relieved without the annoyance of a fasting Colon Cleanse. No one should have to go hungry.
In fact, oxygen-rich New Colon Sweep is so gentle that parents give it to their children. So safe that a pregnant women use it without having to worry about harmful side effects. The last thing these two categories of users want is to have to rush to the bathroom. And with Oxygen-Rich New Colon Sweep they don't have to.
Now, oxygen-rich New Colon Sweep offers a deeper, more thorough cleansing of the colon. Here's why: the way it works is by softening with oxygen and not by scrubbing.
And oxygen can reach colon recesses that herbal ingredients can't reach, providing a more meticulous detox cleanse. Thus, New Colon Sweep offers you a more thorough cleansing of the impacted fecal matter, which plugs your colon, blocks the natural elimination of waste, and becomes the ideal home for disease-causing parasites and bacteria and toxins.
And finally, oxygen-rich New Colon Sweep offers you a unique advantage which herbal colon cleansers can't offer you. New Colon Sweep supplements your blood with more oxygen, which is delivered to all the other parts of your body, a colon cleanse which has tremendous other health benefits…
New Colon Sweep Helps You Jump Start Your Weight Loss Program By Eliminating Pounds of Impacted Waste
If you're the typical American, raised on a diet of fast food and other foods that don't nourish your body and accumulate as waste…or if you're used to eating hard-to-digest undercooked or uncooked foods, your chances of having impacted waste inside you are real. The accumulated waste can pile up to a hefty 5 or more pounds of unwanted weight.
Lose That Embarrassing, Bulging Belly!
Now, with New Colon Sweep, as you do the cleansing, the peroxide (H2O2) does its job and as you get rid of those 5 or more pounds of unwanted wasted that used to distend your belly – you lose the embarrassing bulging tummy. Now you can proudly enjoy a more flattering tummy.
"I love it"

"I have been taking New Colon Sweep a month today. I love it. My stomach feels and looks flatter."
Because oxygen-rich New Colon Sweep helps you lose pounds of unwanted weight, it helps you jumpstart your colon cleanse weight loss program. You can tell yourself: "I am already losing weight." And New Colon Sweep does more to help you jumpstart your weight loss program. It gives your body extra molecules that burn up lipids for energy. And this is just the beginning.
Why don't you check out more of our colon cleansing reviews?
If You Truly Want a Healthy Inexpensive Colon Cleanse, Relief From Constipation, Irritable Bowel Syndrome (IBS), and Abdominal Pains, Then You Cannot Live Another Day Without Oxygen-Rich New Colon Sweep
"your product does not bloat and promote gas like fiber products"

"Presently taking new colon sweep and I am pleased with the results. I suffer with digestive problems and your product does not bloat and promote gas like fiber products. "
Anyway you look at it, the price of New Colon Sweep is chump change. If you're not in good colon health, you can't enjoy life. If you're always tired, feeling grumpy, you can't enjoy life. Others can't enjoy your company.
What's worse: if you have parasites living inside you today, those parasites can migrate to other parts of your body, causing a multitude of diseases. You are in a desperate need of an intestinal cleanse.
If impacted fecal matter is blocking your colon, making it hard to eliminate waste, God knows how much you fear going to the bathroom. And if diarrhea replaces constipation, God knows how much you are afraid of having "accidents".
You're already paying a high price in poor health, in abdominal pains, in embarrassing gas, in an ever bulging belly, because you're not using an effective colon cleanser. As the days, the months, the years go by, things will only get worse, unless you take us up on our generous offer. Give New Colon Sweep a try and see for yourself.
At only $29.97, New Colon Sweep, because of what it can do for your health by promoting such a reliable constipation treatment, is a steal. You can pay more than that to fill your car with gasoline. Surely, you've bought frivolous items that cost you way more.
When troubling symptoms start to pop up, you'll easily spend more than 100 times that in medical tests alone. Oh, and you'll have to spend time to get to these appointments, time away from your home, from your job.
And for all these appointments, regardless of the results, you'll never get your money back, if not satisfied with the results.
New Colon Sweep can be yours for a paltry $29.97. In fact this small price is irrelevant because you get a most generous money-back guarantee.
Here's how.
Prove Our Claims At Our Expense With Our 365 Day – 100% Money Back Guarantee
Oxygen-rich New Colon Sweep is guaranteed to clean your colon of old, impacted fecal matter. It is guaranteed to kill disease-causing parasites and toxins. Or you get all your money back.
You can try New Colon Sweep without worrying about your money because you know that you can get 100% of your money back, with no questions asked.
Here's what the generous guarantee says:
If New Colon Sweep doesn't bring you relief from constipation, IBS, gas, bloating… and frees you from the need to use laxatives or the embarrassment of having to rush to the nearest bathroom…
If New Colon Sweep doesn't help you get more regular, gentle bowel movements…
If New Colon Sweep doesn't help you get rid of old, impacted fecal matter, losing up to 5 pounds in the process…
and if New Colon Sweep doesn't supercharge your energy levels so that you can get out of bed ready to tackle all the activities of your day…
Then we will give you all your money back.
Or if for any reason or no reason whatsoever you decide that New Colon Sweep is not for you… or if you believe that oxygen-rich New Colon Sweep doesn't live up to your expectations, just let us know. And We'll give you 100% of your money back.
Put simply: By ordering today, the sale is not final until you're totally thrilled with the results you're seeing with oxygen-rich New Colon Sweep.
And that's not all…
If You Act Now We'll Even Pay For Shipping and Handling ($6.95 savings) and You're Totally Protected By Our 365 Day – 100% Money-Back Guarantee
We want to pay for shipping and handling because we want to make it very, very easy for you to give New Colon Sweep a try. Too many people are suffering with chronic constipation, IBS, gas, bloating and other colon-caused conditions needlessly.
We see it as our mission to make sure that men and women and children get the chance to try something new and different… something that can give them the relief they so desperately need.
So we'll pay for shipping with our money so that you have nothing that stands between you and getting New Colon Sweep to help you get relief.
If you seriously want to get relief from chronic constipation, irritable bowel syndrome, bloating and gas, don't put this off. Obey the impulse. Tomorrow you may forget.
And remember: you take no risks. You're protected by our 100% money back guarantee. And you have 365 days to try out New Colon Sweep, to put it to the test.
So order right now while you're still thinking about it. The sale is NOT final until you see and feel the improvement New Colon Sweep brings to your life. Act right now…